Infiniti G37 Links
Sites of Interest
Recent Discussions
Error: The URL provided does not contain data in the expected format.
Error: The URL provided does not contain data in the expected format.

8.9 Magnitude Earthquake Expected to Hit Infiniti Exports
03.15.2011
Northen parts of Japan have been devastated by a series of earthquakes and the resulting 30-foot tsunami that has engulfed entire towns and caused wide-spread destruction. Nissan has released the following update as to their operations:
"During the overnight hours in the Americas, northern Japan was hit with an 8.9-magnitude earthquake, and numerous tsunamis are causing heavy damage across the Pacific coastline in Asia. Additionally, tsunami alerts have been issued for communities along the entire North America Pacific coastline.

At this time, we are currently confirming the safety of all Nissan employees and continue to assess the situation at our Japanese facilities, but we do not believe our operations have been significantly affected. Here in the Americas we are operating normally and we do not anticipate any immediate impact on Americas operations, facilities, dealers or customers.

Operations have been suspended at Nissan's Japan plants through Sunday, March 13. Nissan's global headquarters building in Yokohama was not significantly affected, is safe and operational. So far, there are no reports of employee casualties and employee safety precautions are underway at all locations. Nissan's team in the Americas will monitor the operational status of our Japan facilities through the weekend for any scheduling updates."
On March 15th, Fitch Ratings gave Nissan a BBB-/Stable rating, reporting that the company has suspended production via it's Tochigi and Lwaki plants until at least March 18th. Nissan's four remaining plants have production put on hold until March 16th.
Additionally, on the 15th, the Wall Street Journal
reports
that rollout of the Nissan Leaf is being impacted as the all-electric leaf is built in the company's Oppama plant which is closed through the 16th. Further, Nissan is unsure as to disruptions via their parts suppliers. As of the news release, a ship with 600 of the electric Leaf's had departed port on Thursday, prior to the Friday earthquake and tsunami.
In addition,
autoblog.com
has posted the following image and video:
The image and video above show the aftermath of the tsunami after it hit a Nissan and Infinit shipping yard. The vehicles impacted look to be Infiniti EX35's and Infiniti G37's headed for destinations unknown.
Additional pictures showing a close-up the Infiniti vehicles following the fire in the video: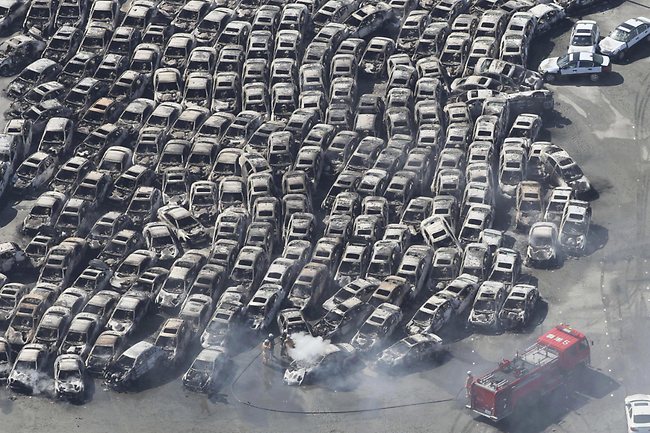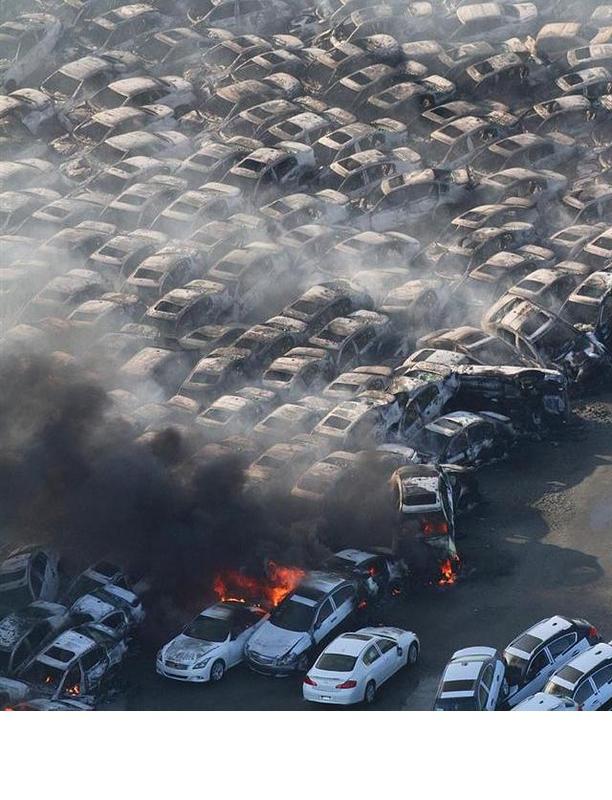 InfinitiG37.com sends best wishes to those effected by this disaster.